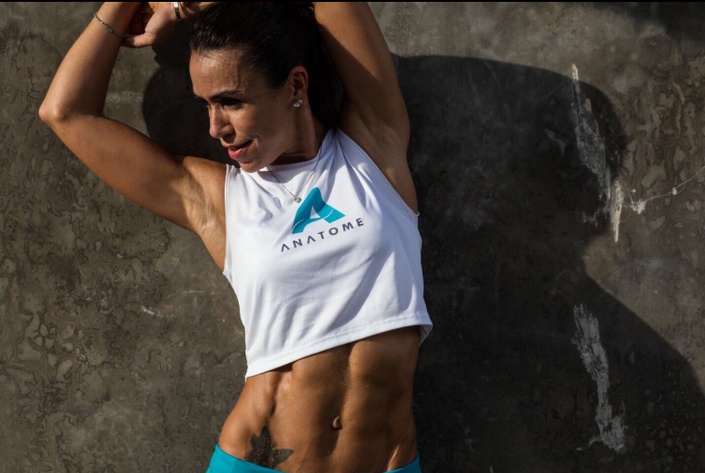 25 AM LEAN & TONED (PORTUGUÊS) 🇧🇷
ANATOME METHOD estimula o aumento da massa magra e maximiza a queima de calorias no alcance do corpo ideal
Watch Promo
O ANATOME METHOD é um programa de sucesso para fazer com que você se mova melhor em suas atividades diárias sendo mais forte e saudável.
O treinamento com pesos aumentará a força motora e o condicionamento para os músculos fortes e funcionais, enquanto os movimentos de boxe tailandês ajudarão você a eliminar a gordura, esculpir um corpo magro e controlar o estresse até que você jogue a toalha
Afie o feroz guerreiro dentro de você para queimar gordura, queimar calorias e esculpir seu corpo.
Your Instructor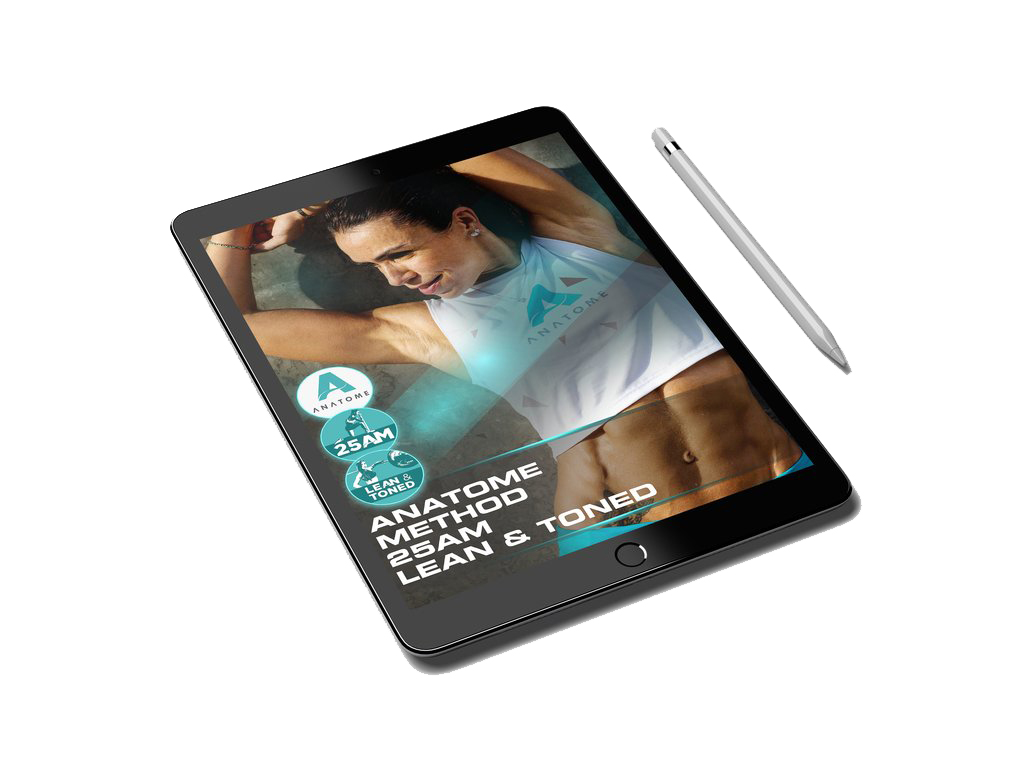 Kicks the metabolism into high gear.
Maximize results in minimum time.
Challenges the body's limits taking you out of your comfort zone.
Strength and Cardio mix for a complete HIIT with weight training.
All of that will significantly increase the metabolism speed, torching more calories during and after training.
25AM Lean & Toned workouts allow your body to move naturally with full range of motion so you can bust your metabolism and tone your entire body.
The key to getting sculpted abs is to burn off that stubborn layer of belly fat that's hiding them first, and then progressing into exercises that will get your abs more defined.
Let's burn away the "ab flab" while stimulating all 6 of your abdominal muscles at the same time this makes it so you can finally enjoy a sculpted flat ab or go further and carve out your six-pack abs.
Best results in the fastest time possible by building the lean muscle that you need to speed up your metabolism and get your body the lean & toned.
25AM ANATOME METHOD Lean & Toned Workout program is divided into four phases:
Phase 1
Phase 2
Phase 3
Phase 4
Each phase is three weeks in duration. Three weeks is the minimum time it takes for the body to adapt to any routine. Once you adapt to a routine, your progression stops. To ensure that you keep building lean muscles and losing body fat, you want to minimize adaptation and keep your muscles guessing, which is why the three-week cycle was chosen.
Each phase has a combination of strength training, circuit training and HIIT training with Thai boxing moves. Always remember that your fitness phase correlates to your physical appearance. The more lean & toned you become the healthier & better you're going to feel and look.
Each workout will have a short video which you will learn to perform each exercise of the circuit.
It's important at all phases to always be focused on good technique and form. This way you'll get the most out of each exercise and help prevent any unnecessary stress and injuries.
During the entire workout the goal is to keep up your maximum heart rate. The most accurate formula to calculate is 211 – (0.64) x age.
The number of sets suggested for a workout should be your goal. However, if a workout is taking you more than 25 minutes and you're working out at a high-intensity and using challenging weights as I've suggested, that will be more than enough exercise for one session.
Course Curriculum
MATERIAL JURÍDICO
Available in days
days after you enroll
ANTES DE COMEÇAR
Available in days
days after you enroll
INICIANDO
Available in days
days after you enroll
Frequently Asked Questions
Quando o curso começa e termina?
É um curso on-line totalmente autodidata - você decide quando começa e, se fizer como recomendado, 3 exercícios de 25 minutos por semana, terminará as 4 fases em 12 semanas a partir do dia em que começou.
25AM Lean & Toned é para pessoas de qual nível de fitness?
Este programa foi especialmente concebido por Ana Vaughn Becker para ajudar os iniciantes que estão lutando com excesso de peso, que não se sentem confortáveis ​​em um ambiente de fitness e querem se exercitar em qualquer lugar, em casa ou com seus amigos. Se você é um nível Intermediário, você também se beneficiará deste programa porque ele foi construído para levá-lo para fora de sua zona de conforto, sem entrar em um efeito colateral de platô. Seus músculos serão alvo nas duas primeiras fases e à medida que progredimos para a Fase 3 e 4, seu corpo mostrará resultados surpreendentes! Além disso, você é sempre encorajado a ajustar os pesos para aumentar seus limites.
Quais ferramentas eu preciso para os exercícios de 25AM?
Você só precisa de alteres, corda e um banco (ou equivalente).